Have you ever wondered which tool to use in the Microsoft universe when you want to organize yourself? If yes, then there is yet another option for you available in preview:
Project Moca
I heard about Project Moca under it´s older name "Spaces" (which is still part of the URL) but never took a look at it. Today, as I listened to one of my favorite podcasts Windows Weekly, Mary Jo Foley mentioned Project Moca is in preview now. This was my trigger to take a look at it. So here is what I found:
To open Project Moca, go to outlook.com (for now it´s seems to be only available for personal O365 accounts) and pick the small symbol at the bottom left: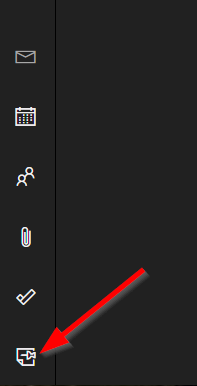 Next you´ll be presented a screen with some templates. For my testing I selected the "Weekly plan" template.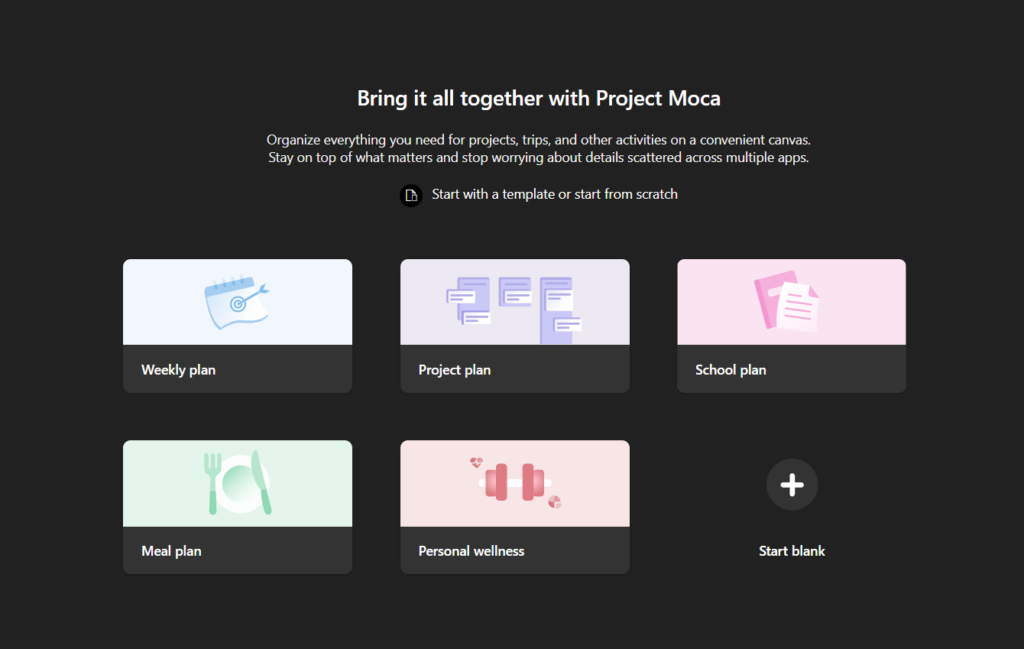 After filling in some information, the project space is beeing created.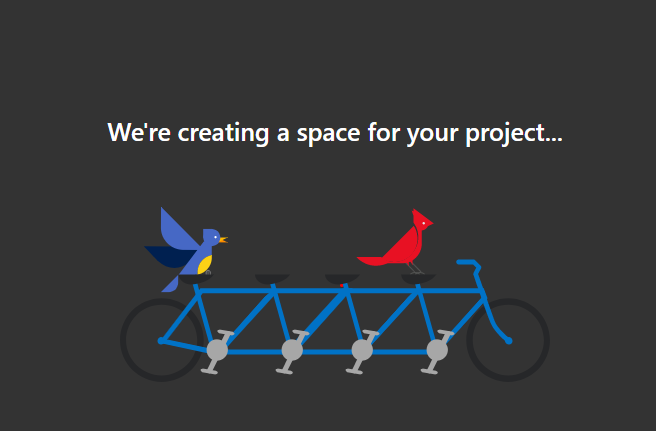 Now we can see the project canvas, separated in daily buckets (I created the note)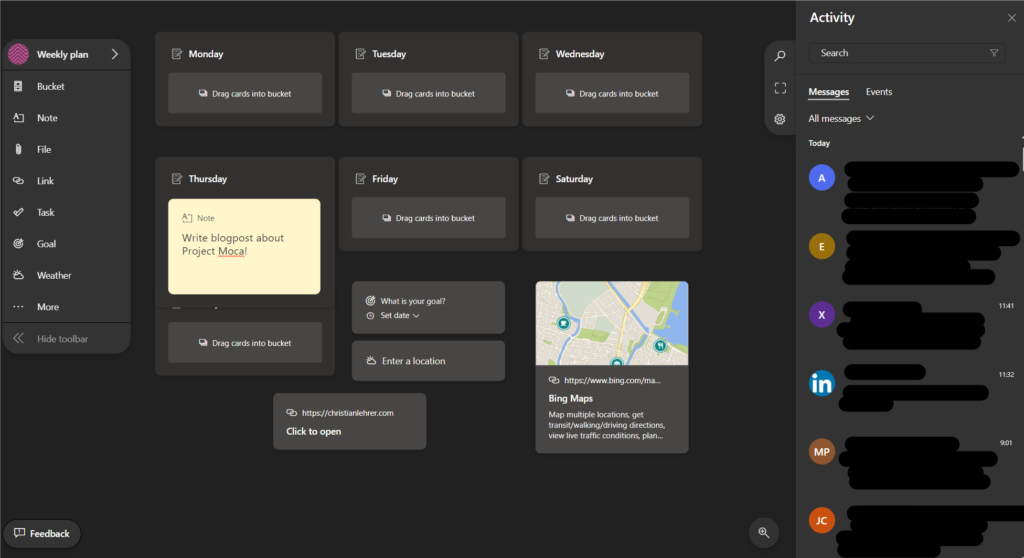 What I find interesting here, is that you can drag and drop in the whole area, pick some of your mails and add it etc. Also, when you create new content, it will be made available at other places. If I create a new Note, I get the information that it will show up in my sticky notes. I checked, and it immediately does.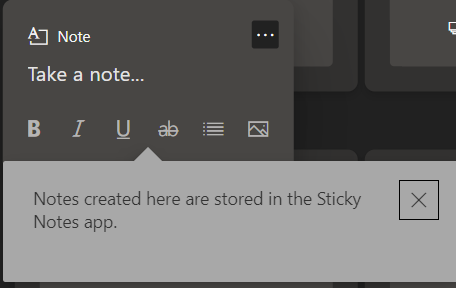 A Goal will show up in your calendar:
A task will go to your To Do app: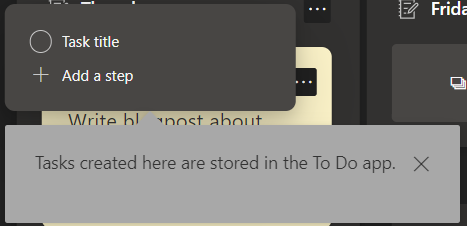 I will for sure play around with Project Moca in the coming days and weeks to see if it makes life easier for me. Right now, I´m not convinced but I´ll give it a chance. The whole canvas reminds me a lot of the Whiteboard app, but without the drawing capabilities and a little bit of Planner mixed in.
It will be interesting to see if and how Onenote will be affected by Project Moca. Sadly Project Moca is yet another app that is not a Microsoft MindMapping solution. This is what I´m waiting for. Just imagine: Your doing your MindMap and with one click everything would be in Planner or ToDo…
Let me know in the comments if you are going to try it and if you find it valuable.
To read more, check out this blog post by Mary Jo or a very detailed blog at techcommunity.microsoft.com